R
achael-Anne Knight

OTHER INTERESTS
I have a number of interests that I like to pursue when I'm not working, although I usually get less time for them than I might like.
Dogs (and cats)


Tyler, Gonzo and Poppy. Norfolk 2007.

Richard and I have three dogs, all adopted from our
local rescue centre
. Poppy is ten, Gonzo is six and Tyler is five. Poppy likes going on long walks and chasing the others, whilst Gonzo prefers chasing his ball for hours and Tyler just wants to sit in front of the fire and have cuddles.
We also foster dogs for
Wagtails Rescue in Essex
. You can see pictures of some of our foster dogs
here
. Wagtails always needs people to adopt and foster, so please consider them if you are hoping to get a dog in the near future. Wagtails and other charities also use
Dog Rescue Pages
to find homes for their dogs.
We also aim to help people who are having difficulties with their own dogs. We sometimes walk dogs for people who aren't able to look after their pets due to ill health, and advise on behavioural issues based on our experience.
I really enjoy seeking out dog friendly pubs where we can eat and have a drink after a long walk. You can find information about some of the ones we've visited
here
.
Although we spend most of our time now looking after our own dogs and going volunteer work for doggie charities, we both grew up with cats. Unfortunately it's not really feasible for us to have cats anymore, with so many different dogs coming and going. However, I do some volunteer work for the
Colne Valley Branch
of Cats Protection. I was involved in the relaunch of the branch in 2007, set up the website and spent around a year writing the quarterly newsletter. Now I tend to volunteer at rehoming shows and collections a few times a year.
Cooking, eating and gardening

I love to cook, and have my own vegetable garden. In 2009 I grew potatoes, tomatoes, chillis, broccoli, courgettes, garlic, onions and celeriac. I am a vegetarian and particularly enjoy cooking mediterranean foods, baking bread, and filling the cupboard up with jam and fruit schnapps..
Music
I play the trumpet and am currently teaching myself the flute. I also enjoy listening to music, particularly heavy metal, grunge and 70s Rock music (the cheesier the better!).
Reading
I enjoy reading all sorts of books. I like fantasy, such as Stephen R. Donaldson and Terry Pratchett, classics like Wuthering Heights, modern fiction like Will Self and Magnus Mills, and detective such as Poirot, Wexford and Sherlock Holmes.
;
Languages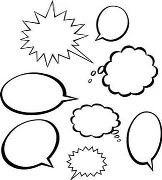 I enjoy learning about languages but am pretty much monolingual. Currently I am using Rosetta stone to try to improve my rusty GCSE French.
---
Last Updated 14.11.09